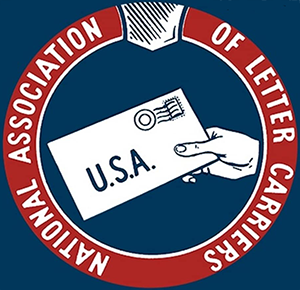 On Thursday evening, Feb 13, Superteam Captain Brad Riccillo, a deupty with the Pueblo County Sheriff's Office was invited to speak at the National Association of Letter Carriers (NALC) union meeting. The NALC is the sole representative of the delivery letter carriers employed by the Post Office. The NALC is the only force that fights to protect the interests of city letter carriers.
For the second year in a row, president Donald Hemphill asked me to address the group and give them information regarding the 2020 campaign for SuperTeam PCSO and the St. Baldrick's Foundation. It was well recieved and a very good discussion regarding childhood cancer research and the impact a person can have. The men and women there wanted to know how they could get involved.
So, thanks Donald and all in attendance for the time, generous donation and hopefully see you again next year!
www.superteampcso.org
#HelpHandcuffChildhoodCancer
#SuperTeamPCSO
#StBaldricks
#LetterCarriersServingOthers
You can donate to the 2020 campaign by going here:
https://www.stbaldricks.org/participants/mypage/1038575/2020
---