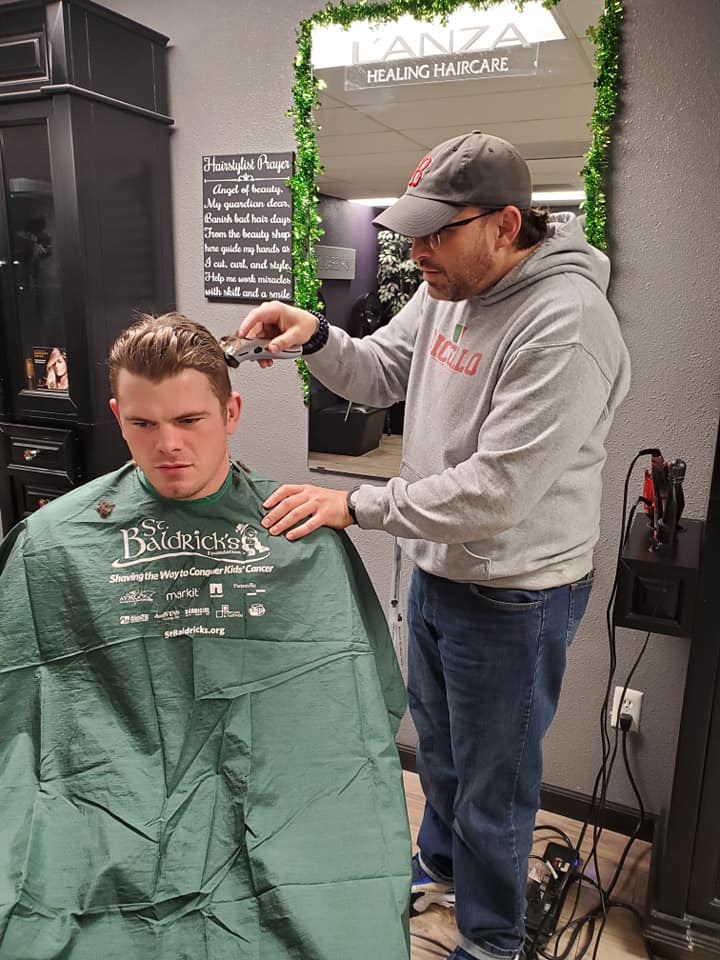 Superteam PCSO Captain Brad Riccillo shaves the head of Sergeant Kerrick Meinecke at the Aura SalonKerrick Meinecke has been a member of SuperTeam PCSO since 2017 (from the Shamrock years). Kerrick is also a Sergeant at the Pueblo County Sheriff's Office as well as a husband, father and a man I consider a friend. If that's not enough, Kerrick is an active duty member of the military and will be deployed soon, which will cause him to miss the head shaving event at Jimmy's Tavern in March 14th.
Because of this, Amanda Richardson allowed us to visit Aura Salon on Thursday, Feb., 27, and she gave me special permission to shave his head.
For many reasons this was quite an honor: the meaning behind the shave, the reason for it taking place early, the personal/professional relationship we both share among many others.
So, thank you my friend for the past four years. Stay safe and come home soon so we can plan SuperTeam Cuba 2021.
Donate to the cause here:
https://www.stbaldricks.org/participants/mypage/1038575/2020
#HelpHandcuffChildhoodCancer
#SuperTeamPCSO
#StBaldricks
#OrginalFourSuperTeamHeroes
---