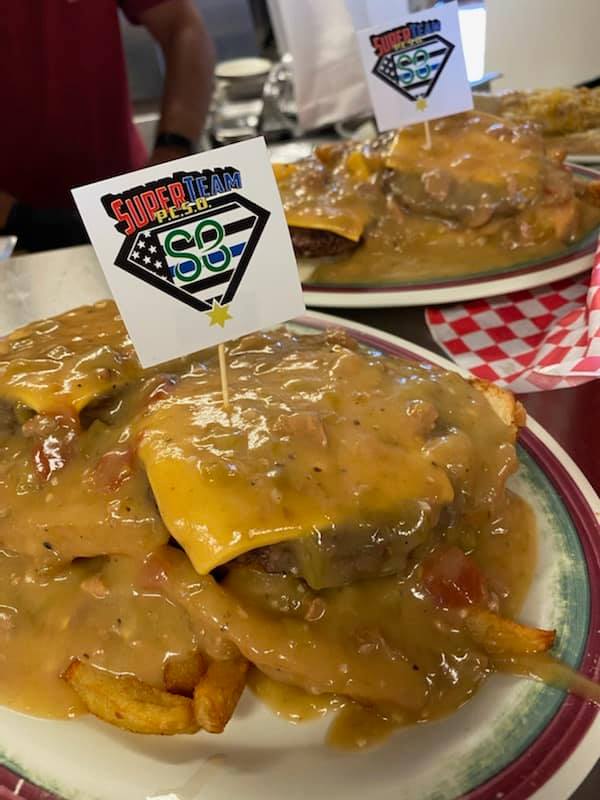 Musso's famous sloppers covered with little Superteam PSCO flags
Fughedaboutit! We had a great time on Saturday, Match 7, at Musso's Restaurant for the 2nd Annual "Help A Hero" Event. Friends and supporters came to Musso's Restaurant to eat delicious food and also give a little all in the name of childhood cancer research. Heroes from the team, Ashley Nellie and her husband Nick Razey and their foreign exchange student, Schiavio helped serve food while Joey Musso and Lisa Musso kept a watchful eye
SuperTeam PCSO will give all monies made to the St. Baldrick's Foundation on Saturday, March 14th at the Head Shaving Event. Thanks to the staff Alicia Tartwater and Moleen Weber for their patience in helping us today. We all had so much fun! And thanks to those who gave and ate. We appreciate your help!
#HelpHandcuffChildhoodCancer
#SuperTeamPCSO
#StBaldricks
www.superteampcso.org
You can still give to the 2020 campaign here:
https://www.stbaldricks.org/participants/mypage/1038575/2020
---