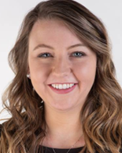 By NICOLE HEINS | Mar. 18, 2022
COLORADO SPRINGS, Colo. (KKTV) - Pueblo West residents are coming together Saturday to go bald and raise money for childhood cancer research.
The event begins at 11 a.m. Saturday and goes until 4 p.m. at the Pueblo West VFW Post 5812 building (located at 127 East Spaulding Avenue, Pueblo West, CO 81007).
This is the 11th event they have put on and are planning to raise more than $20,000 dollars. 34 people will reportedly shave their heads during the event to fund the research to find cures and better treatments for kids with cancer.
Click HERE  to view a video put together by KKTV's for the St. Baldrick's head shaving event in Pueblo West!
Copyright 2022 KKTV. All rights reserved.