Y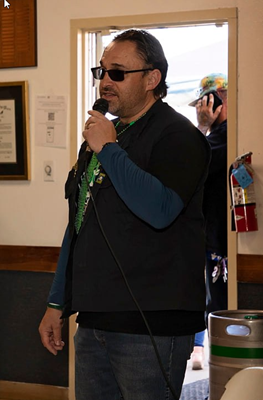 ou all deserve a round of applause, a pat on the back and a huge THANK YOU for all the support shown last Saturday at the 11th Annual Head Shave in Pueblo West. The exact total is unknown, but the early number this generous community raised is around $43K.
Yes, you read that right. Over $40K will be used by the St. Baldrick's Foundation to help children and their families fight cancer. This event was one of the best and not just because of the money, but the people. From the folks who came to get shaved, those who came for the music, bought a raffle ticket or a shirt, and those who wanted to know what the heck it was all about.......THANK YOU. You all make it worthwhile, the children and the Foundation will be forever grateful.
Last but not least, the band was great, the DJ and the man behind the microphone were unforgetable (in the best way).
The staff at the VFW, Mimi's ice cream and the Wings on Wheels Food Truck all came through!
Most of all, my beautiful wife kept me together and was the key to most, if not all the success. I love you Yolanda Riccillo.

#HelpHandcuffChildhoodCancer
#SuperTeamPCSO
#RockTheBald
#ConquerKidsCancer
#StBaldricksFoundation