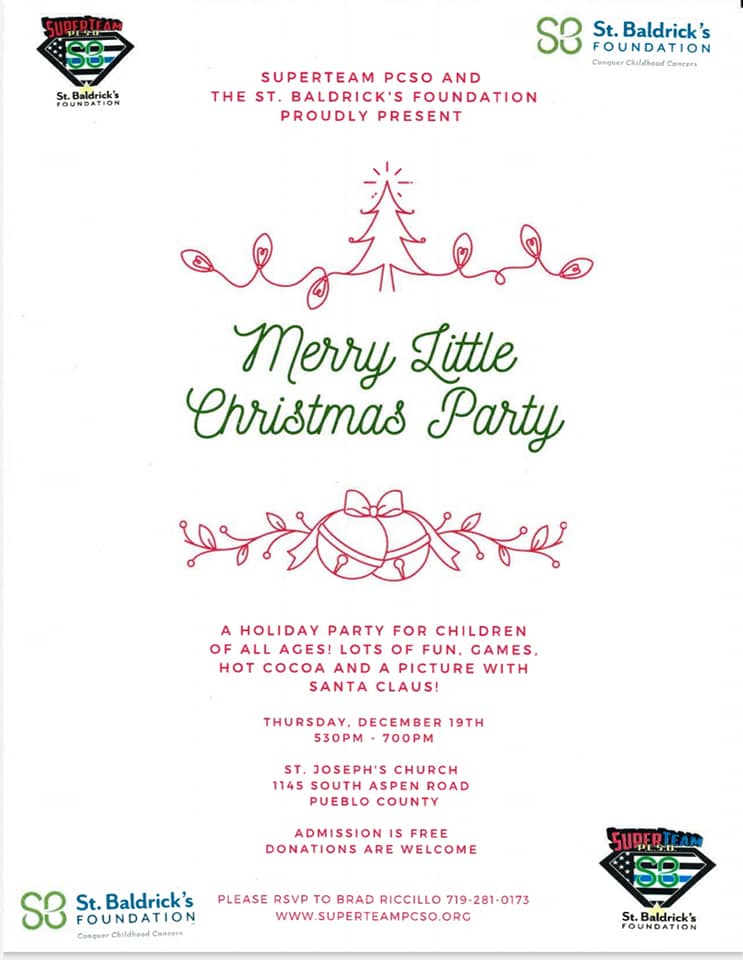 It was a jolly good time at the Merry Little Christmas Party on Thursday night, Dec. 19, inside the Fr. Charles J. Murray Parish Hall on the grounds of St. Joseph Catholic Church.
Thanks to everyone who got into the Christmas spirit and came to join in the fun. The kids had a really great (messy) time decorating ornaments and cookies. Oh, and Santa Claus stopped by and every boy and girl went home with a toy.
Special thanks to Father Joseph Vigil and staff for use of the hall and the support shown for the SuperTeam and St. Baldrick's Foundation.
#HelpHandcuffChildhoodCancer
#SuperTeamPCSO
#ChristmasIsHereAlready
#UglySweaterSeason
#HotCocoaBar
#PicWithStNick